We're not just a yoga studio.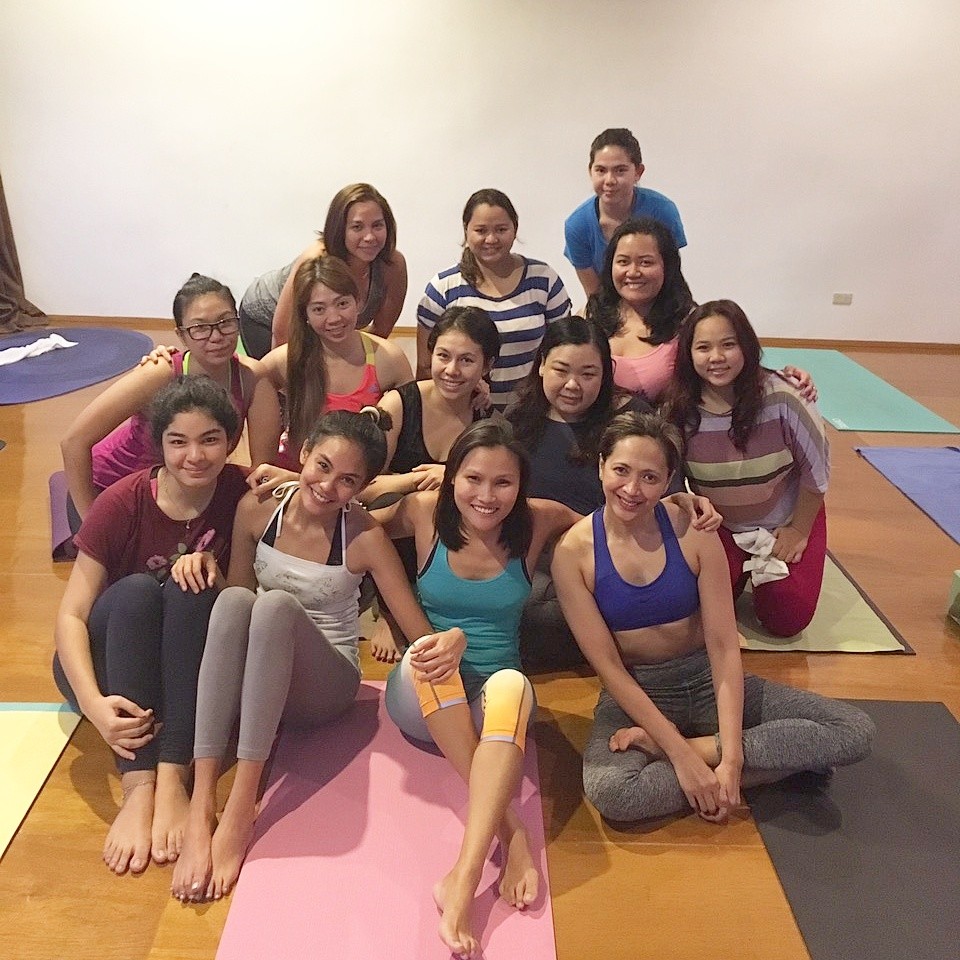 Treehouse Yoga is a COMMUNITY.
Our yogis have built a wonderful support group despite not knowing each other when they first joined.
Apart from becoming familiar with each one's names, most have created friendships: people with similar yoga journeys - whether fitness, spiritual growth, or overall wellness - have started to go to class together. Everybody is cheering on everyone else's progress. Together, we've created a wonderful sanctuary for everyone.
But don't take our word for it. Read some testimonials from our yogis below.
"Treehouse Yoga is just everything that you are looking for in a yoga studio. Aside from its beautiful physical aspect, it just has this vibe that makes you look forward to your next class. Calming, serene and peaceful. Inviting, positive and just amazing place to be one with your body and spirit."
- Jana S.
"It is in this space I can see my highest potential and I see everyone around me as such in each class."
- Lakapati B.
"The daily benefits it gives to the body, soul, and mind are what make it exciting for me. I always look forward to classes at Treehouse Yoga. I've become more relaxed and calm, and I have learned to savor every present moment."
- Isha M.
"[Yoga] is about working towards a goal for yourself and celebrating the highs and lows of your journey. It's acknowledging your strengths and weaknesses—and strengthening those weaknesses. We are all here to learn."
- Fatima A.
"In Treehouse Yoga, not only do I feel great, I have also met really geat people with whom I can share stories in and outside of the mat. This is a place where I can clear my mind of all the clutter that swirl around and really focus on what is important and what is present."
- Honey L.
"The place is awesome. You have a view of the night sky when you look out the window and hear the wind blow. The teachers are friendly and very helpful in correcting our form. And that head massage was a great way to end the class."
- Van N.
"Treehouse Yoga is the closest to nature yoga one could get in the Metro. The owner/s did an excellent job in scouting for and designing the perfect yoga place. I learned a lot about the chakras, energy, and peace. And of course the soothing and calming touch at the end is superb!"
- Grace A.
"The best yoga place ever!"
- Micah L.
"An ideal area to do Yoga especially on a Sunday; located at the 3rd floor with an amazing view and quite breezy which makes it a hell of a lot better! You are also greeted by very accommodating people! I look forward to my weekends so I could attend my new favourite place."
- Keii B.
"I love how the studio's relaxing atmosphere sets the mood for the class. I experienced a whole new practice for not only did they focus on form but as well as the chakras which helped touch my untapped senses."
- Vikki D.
"It was my first yoga experience and I'm so happy Treehouse Yoga didn't disappoint me!"
- Denie T.
"Upon entering the studio you can already feel the good juju of the place. :) Can't wait to practise here and be part of its growing family."
- Kris C.
"Treehouse is an unintimidating, lovely place to practice."
- Joy J.